From
jaxomsride:

What would my patronus be?

What Form Would Your Patronus Take? (With 10 Excellent Results & Pictures)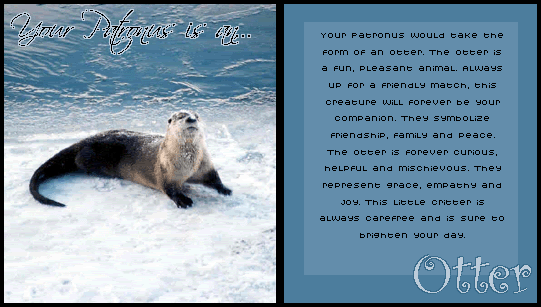 Your Patronus would be an Otter!
Take this
quiz
!
Quizilla | Join | Make A Quiz | More Quizzes | Grab Code


An otter! [loves] The only thing better would be a cat.